DRAINAGE AND WASTEWATER SEWAGE NO-CLOG SUBMERSIBLE ELECTRIC PUMPS
Pump construction

Cast iron, Stainless steel, Bronze, no-clog, Portable, synthetic corrosion and abrasion-free material (thermoplastics), Automatic with float switch. Impellers: Open , vortex, single-channel, double-channel and three-channel and grinder cutter plate made of cast iron, stainless steel, aluminium, abrasion-resistant nitrilic rubber and technopolymers. Pump bodies made in cast iron, stainless steel, aluminium and technopolymers.
App
lications

Suitable for domestic, residential, industrial, agricultural and civil drainage and wastewater sewage uses: dewatering; sump drainage, effluent and sewage; ponds, construction, mines, reclamation, swimming pools, basements and floooded areas, stormwaters, irrigation, stock breeding, food beverage, for waste, sewage and washwater for single and several households and public buildings, for building sites also partially dry, for continuous and heavy duties for most types of fluids also with bodies in suspension in water treatment plants, brackish waters, dirty waters, sludge, industrial processes, etc.
Innovations and Specialties
Executions
Flame-proof ATEX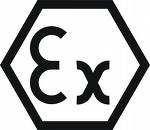 Directive 94/9/EC for equipment intended for use in potentially explosive atmospheres Eexd-IIB-T3-II-2-G.
Low Voltage
versions 42V AC following rules CENELEC HD 400.1 for use in installations with safety rules against electrocution.
Intellingent Control Systems
: Electric, Electronic Controls Panels also with Variable Speed Inverters, Sensors, Alarm Transmitters and Remote Monitoring. Executions for construction sites able to withstand limited dry running.
We also supply
Sewage Pumping Lifting Stations
for lifting household waster water.
Coupling Devices
: Foot Pedestals and Adapters (outlet bends couplings, inlet bends intake suction curve), Gate Valves and Flange Ball Retaining Valves (Check Non return totally free passage with cover easily removable for plant inspection).
Energy Saving and Efficiency

We optimize efficiencies for lower power consumption to suit your specific pumping requirements.
We provide full Technical Service, Spare Parts, Assistance and Aftersale Service and Maintenance through our Valco Distributors' Network and our Valco Service Centres.
Ranges of Performance:

Capacity (flow rate) up to 850 m3/h
Head up to 39 m
Powers: 0.37 ÷ 33 kW
Nominal Delivery Diametres up to DN200
Solids in suspension (free passage) max diametre 108 mm. Non-Clog.
•
Dernajo
™ - Drainage Submersible
•
Liqua
™ - Sewage Submersible