SURFACE CENTRIFUGAL ELECTRIC PUMPS
Pump construction
Horizontal and vertical, close-coupled, single and multistage, end suction, split case, in cast iron, stainless steel, brass, bronze and thermoplastics.
Applications
Drinking potable water supply, domestic, civil, community and district water boosters, irrigation, heating, air conditioning, firefighting, sprinklers, food processing, industry, chemical, water treatment, sea water pumping.
Inno
vations and Specialties
• with
Variable Speed Control
with Inverters, (frequency control with modulation), for control and protection of the system, for low power consumption and energy saving according to EU energy saving rating recommendations Energy Standards Classes (to meet Kyoto Protocol recommendations), and for durability.
• built with materials following EU Directive 98/83/CE referring to waters for human consumption.
• with
Flame-proof ATEX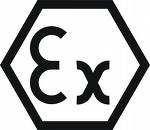 following Directive 94/9/EC for equipment intended for use in potentially explosive atmosphe res Eexd-IIB-T3-II-2-G and Low voltage versions for use in installations with safety rules against electrocution.
• with pump assembly and motor made to customers' requirements.
Range of Performance:


Capacity (flow rate) up to 240 m3/h
Head up to 260 m
Powers: 0,37 ÷ 75 kW
EFFICIENCY LEVELS FOR THREE PHASE MOTORS to IEC 60034-30
when applicable or required:
IE1 = Standard Efficiency
IE2 = High Efficiency (comparable to USA EPACT 60Hz)
IE3 = Premium Efficiency (comparable to USA "NEMA Premium 60Hz) Ecodesign EUP Directive 200532/EC and Commision Regulation EC 640/2009.
PUMP RANGES


•
Conva
™ - Deep Well Jet Self Priming suitable for wells with low capacity.
•
Jetdom
™ - Shallow Well Jet Self Priming.
•
Irrigua
™ - Centrifugal Single and Two-Stage and to DIN-EN 733-DIN 24255 flanged DIN2533 (of back pull-out design for quick and simple dismantling and reassemblying for ease of Maintenance), also Bareshaft versions and Split Case.
•
Casalinga
™ - Peripheral Turbine with multivane impeller generating high lifts with a small power consumption.
•
Casaself 
™ - Self Priming Turbine Peripheral Electric Pumps.
•
Nordica
™ &
Buta
™ - Multistage horizontal and vertical all stainless steel, high heads, silent operation.
•
Valco-Lem
™ - Self priming contractors' trash pumps in cast iron, bronze and stainless steel castings.
•
TLC
™,
UTC
™ and
LSC
™ - Circulating Pumps also with Variable Speed Control compliant with EuP directive and meeting the provisions of Regulation No 641/2009 of European Commission requiring a drastic reduction of energy consumption of circulators as from January 1st, 2013.
Savings up to 80% less than traditional circulating pumps.